2021 Grants of Distinction
With such a high calibre of applicants, Zara's family determined that grants of $1000 each would be awarded to 4 additional riders. Here are their 2021 end of season recaps:
Olivia Macleod
I would like to say a huge thank you to the Zara Buren Memorial Foundation, the OEA and the Haque/Buren family. One of my goals for this year was to improve my flatwork, and I was able to achieve that goal by having specialty dressage lessons with Alex Dvorak. One of my other goals was to move up to the Training level. Even with the setback of my broken ankle, I am now confidently entered in Grandview Horse Trials (September 26th) at the training level! It is so rewarding for me to achieve the goals that I set for myself, and I owe a lot of my improvement to this grant of distinction. I will forever be grateful for this opportunity. I think of Zara every day, and I hope that I am making her proud. I will forever #rideforzara.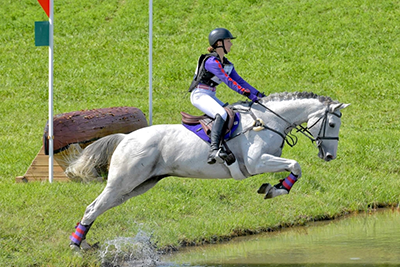 ---
Ava Lema Nillson
First and foremost I would like to thank Rob, Sabrina and Chloe for creating the Zara Buren Memorial Award – I have been so privileged in being a recipient of the Grant of Distinction! In the beginning of this year I was most certain that I would not be attending any horse shows as my horse was sidelined with an injury, but in June of 2021 I was given an opportunity to ride my coach's horse. The money I received has been going towards his upkeep and maintenance allowing us to grow as a team. I am learning so much on this schoolmaster and soon will be attempting my first ever Training level event. I am very grateful for this opportunity and each day I sit in the saddle, I ride for Zara.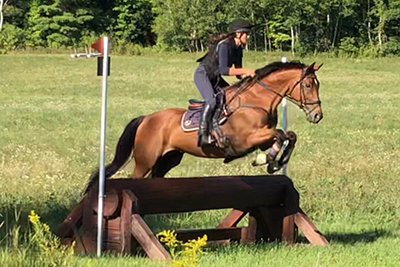 ---
Matthew Heinzle
First, I just want to say a huge thanks for considering my application, and I was very honoured to be a part of the inaugural Zara Buren Memorial Award. It is such a great way for everyone to remember her legacy, and a great way to help out families that aren't financially privileged to get out showing and fulfilling their dreams.
I used the money that I received from the Grant of Distinction to put towards my competition season this year - entry fees, travel to events, and coaching expenses. This money has helped myself and my family drastically in easing some of these substantial costs that we all know add up way too fast! This grant helped me achieve my goals this year as I have qualified for Young Riders, and I'm also about to run my first Preliminary event which has been a big goal of mine. Without receiving this grant, I may have struggled to achieve these goals in terms of competing at all these events.
Once again, I just was to say a heartfelt thank you to the Buren family and everyone involved in making sure that Zara's legacy will never be forgotten, and helping to make this sport available to every kid that has a passion of this sport.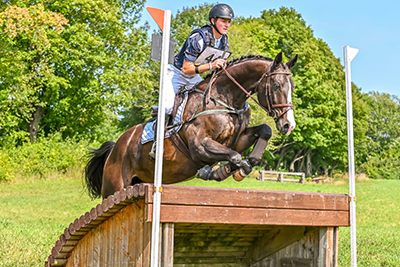 ---
Alexandra Wickett
To start off, I would like to say a huge thank you to the Buren/Haque family for making this amazing grant of distinction possible. These grants were so generous and such an incredible way to honour their beautiful daughter Zara. I was so honored and appreciative to receive these funds to put towards my goals for the season with my partner in crime, Philanthropy aka Phil. This grant helped me get closer to my goal of competing at Training level.
I was able to take several lessons with Jacquie Brooks to improve our dressage where we worked on suppleness, rhythm and keeping a consistent contact. We have had huge improvements in our dressage because of these lessons and it would not have been possible without this grant. I was also able to get out to more cross country and show jumping schoolings this year to practice the jumping phases off property. These outings have been so beneficial, Phil's been jumping so well and show jumping, and cross country feel better than ever.
Thanks to this grant and the incredible opportunities it has created, I was able to fulfill my goal, completing both Phil and my first event at Training at Glen Oro. I'm so thankful for the OEA and the Buren/Haque family for all their support that helped me achieve my dreams.